Things you need for this DIY:
✝ a pair of boots
✝ a ruler
✝ an X-acto knife
✝ chalk, chalk pencil or white eyeliner would work really well

Total time:
1.5 hours
I really needed to spiff up my old boots.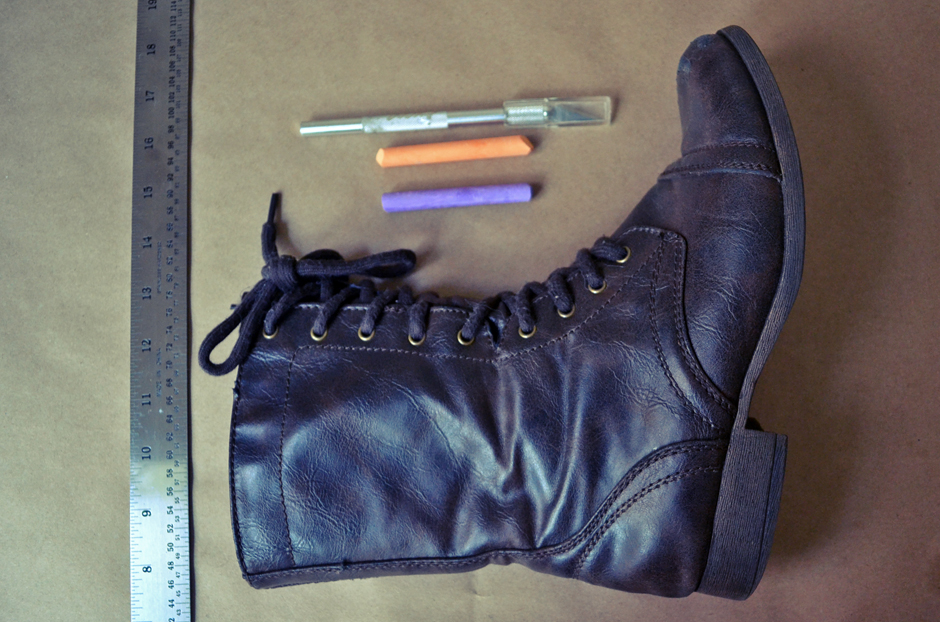 Start drawing a grid by marking every .5 of an inch along the top and .75 of an inch down the sides.
Complete the grid by connecting the marks with diagonal lines.
Use the X-acto knife to cut out some of the diamonds. Then wipe off the chalk with a wet towel.