Things you need for this DIY:
✝ small crystals, find some here or here or if you are in the Los Angeles area visit Spellbound Sky
✝ large cord caps, find some here or here or at your local bead store
✝ glue
✝ cord, I used faux suede
✝ jump rings
Total time:
15 mins
Crystal bullet shell necklaces are all the rage but to make them, you have to cut, file and drill the bullet shell. Who wants to do all that? Get the look without the work!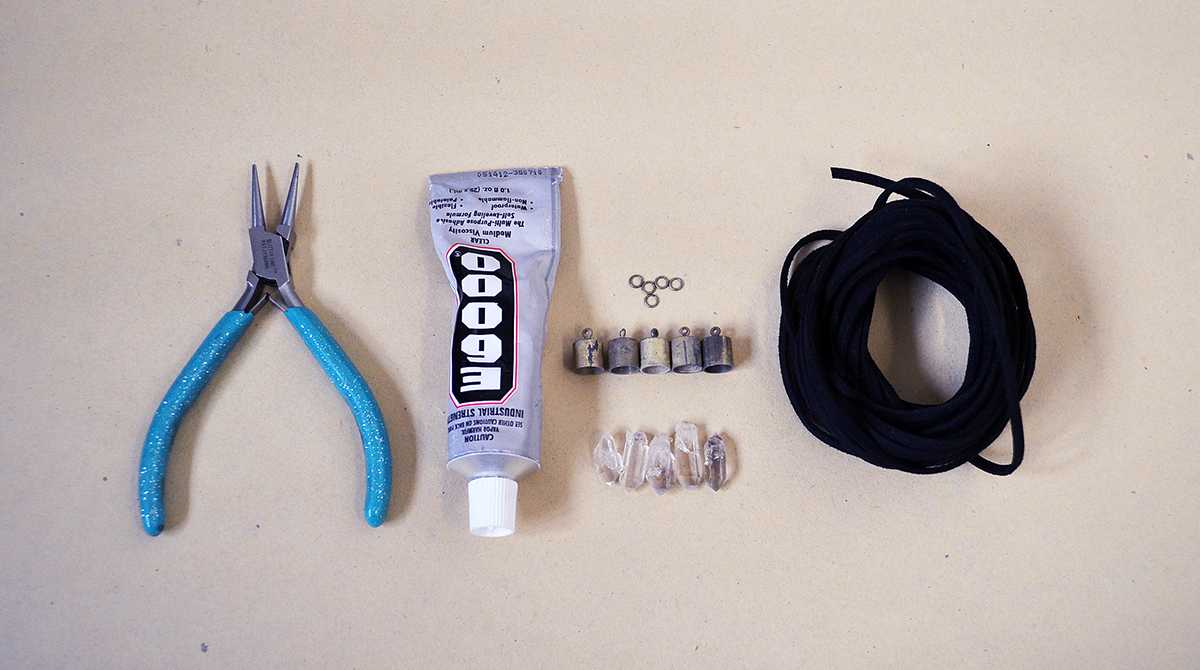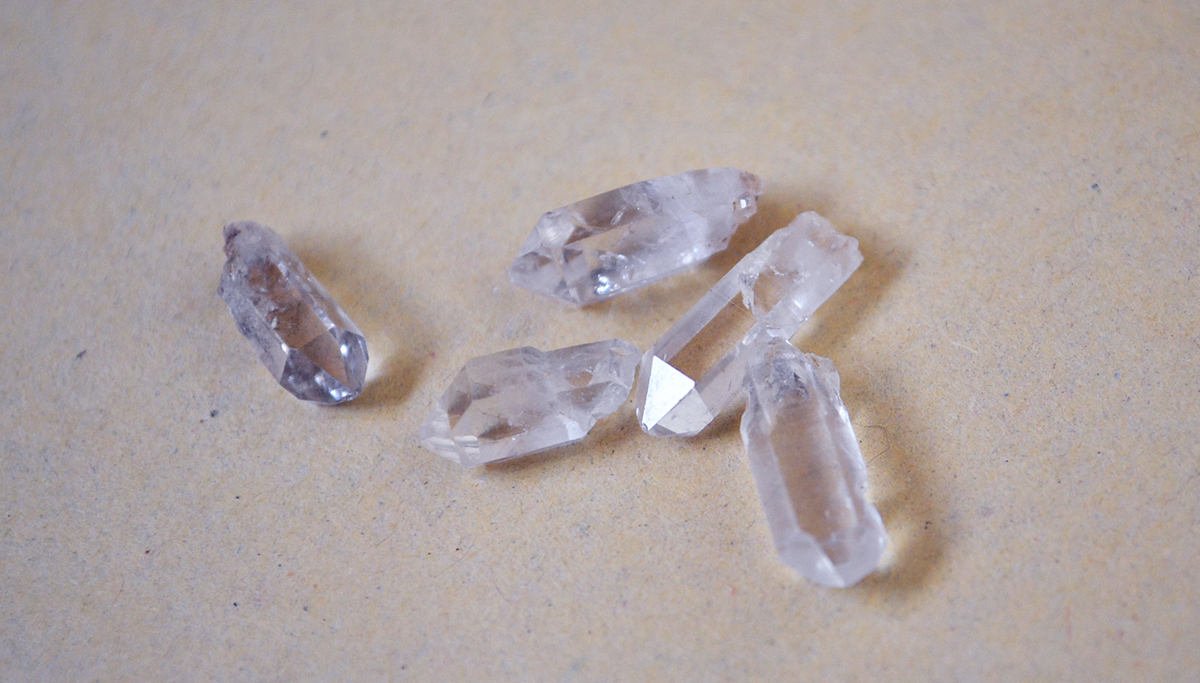 Pick a few nice-looking crystals that fit inside of your cord caps.
Carefully glue each one into a cord cap.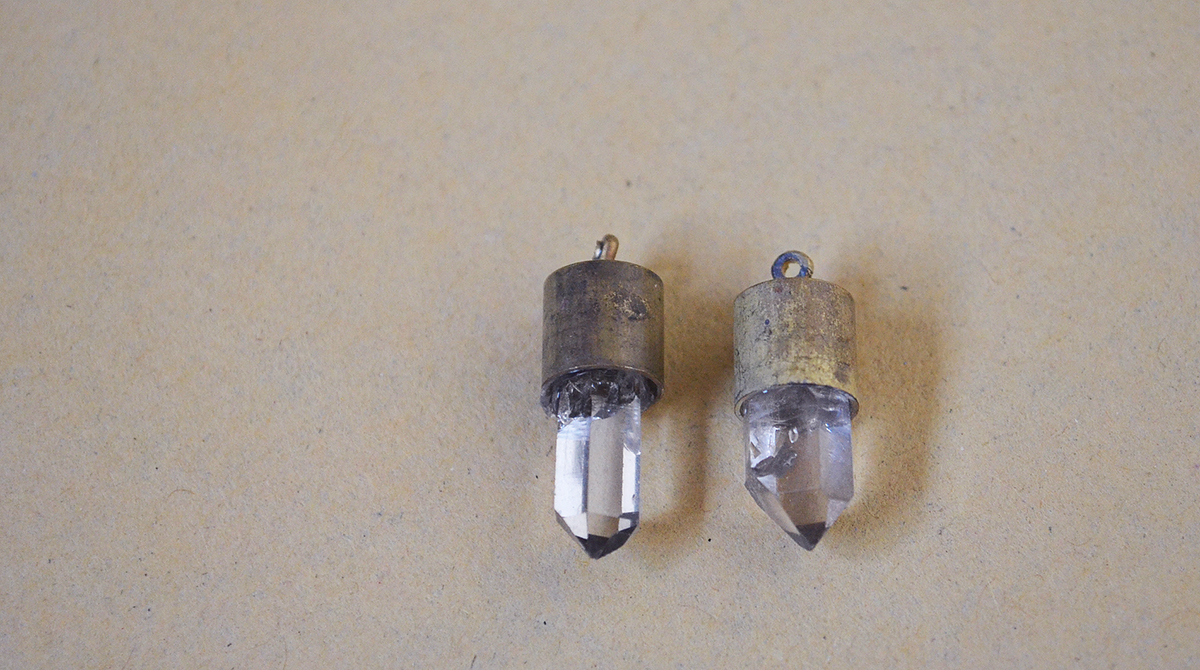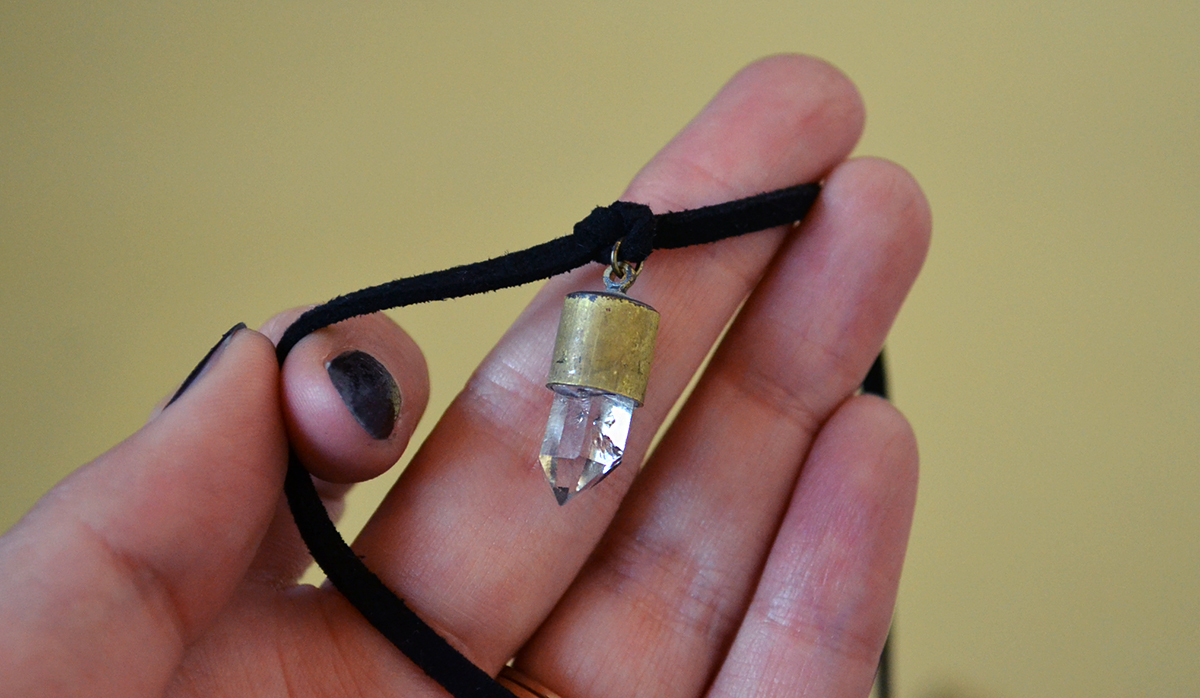 When your glue has dried, attach your jump rings and string your baubles onto your cord.
Tie a little knot around each jump ring to keep everything in place.
That's it! So easy and quick. Wear it as a necklace or a bracelet. Try using different color crystals and make sure you make extras for your friends!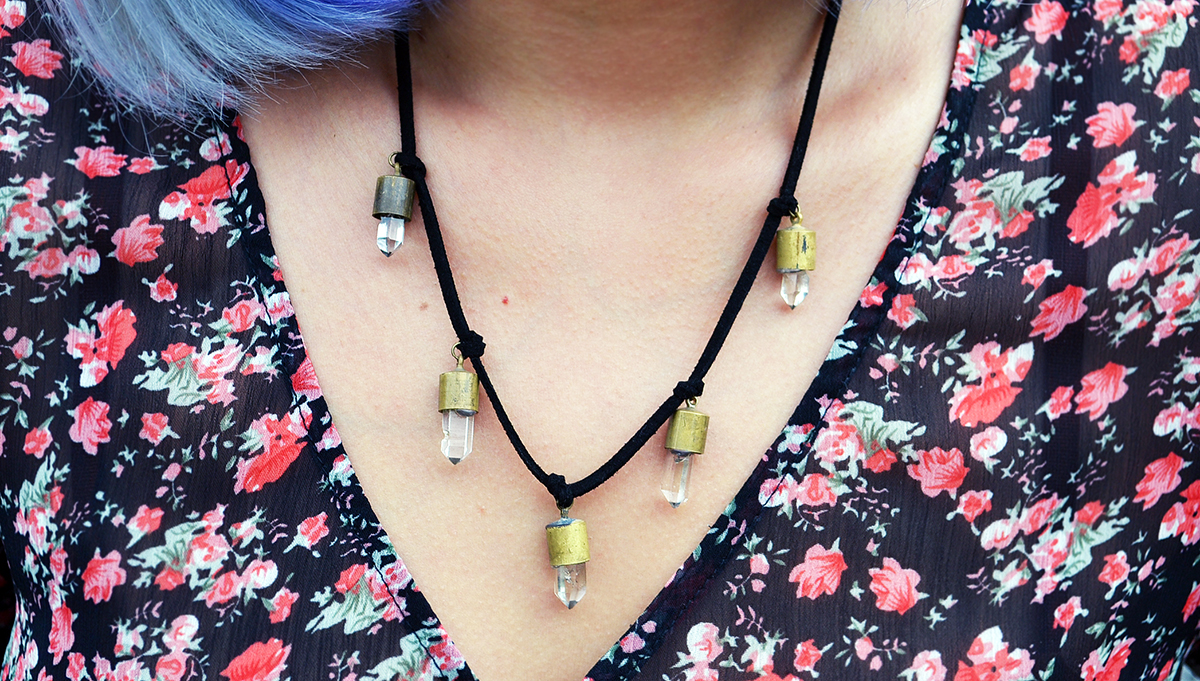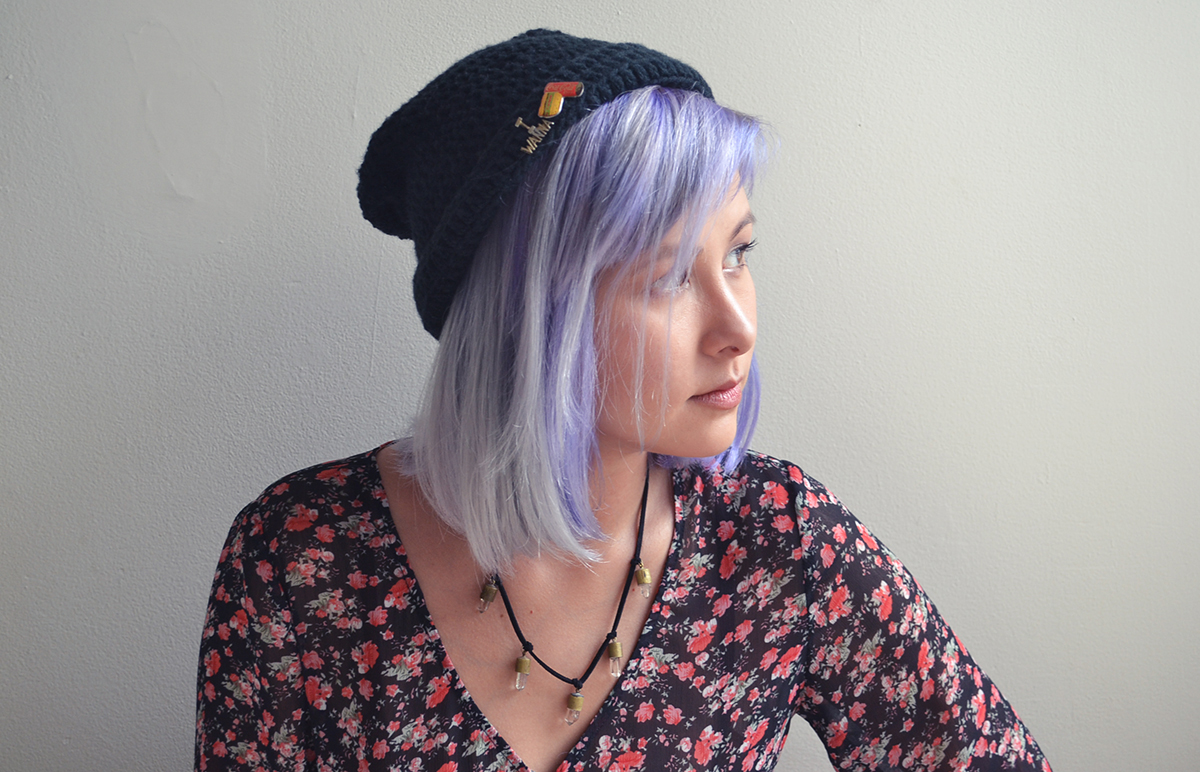 Things you need for this DIY:
✝ chain
✝ jump rings
✝ pliers
✝ crystals, charms, beads or whateva you got
Total time:
10 mins
I've always wanted one of these!
This is like the easiest thing I've ever made!
First you need three pieces of chain, all the same length. I made mine 11" but it's a good idea to measure in case you have a huge/tiny head.
Attach the ends of all three strands of chain and one of the charms with a jump ring.
Do the same at the other side.
Then find the middle of the two outer chains and add charms.
Excuse me while I frolic through the forest.