Things you need for this DIY:
✝ small crystals, find some here or here or if you are in the Los Angeles area visit Spellbound Sky
✝ large cord caps, find some here or here or at your local bead store
✝ glue
✝ cord, I used faux suede
✝ jump rings
Total time:
15 mins
Crystal bullet shell necklaces are all the rage but to make them, you have to cut, file and drill the bullet shell. Who wants to do all that? Get the look without the work!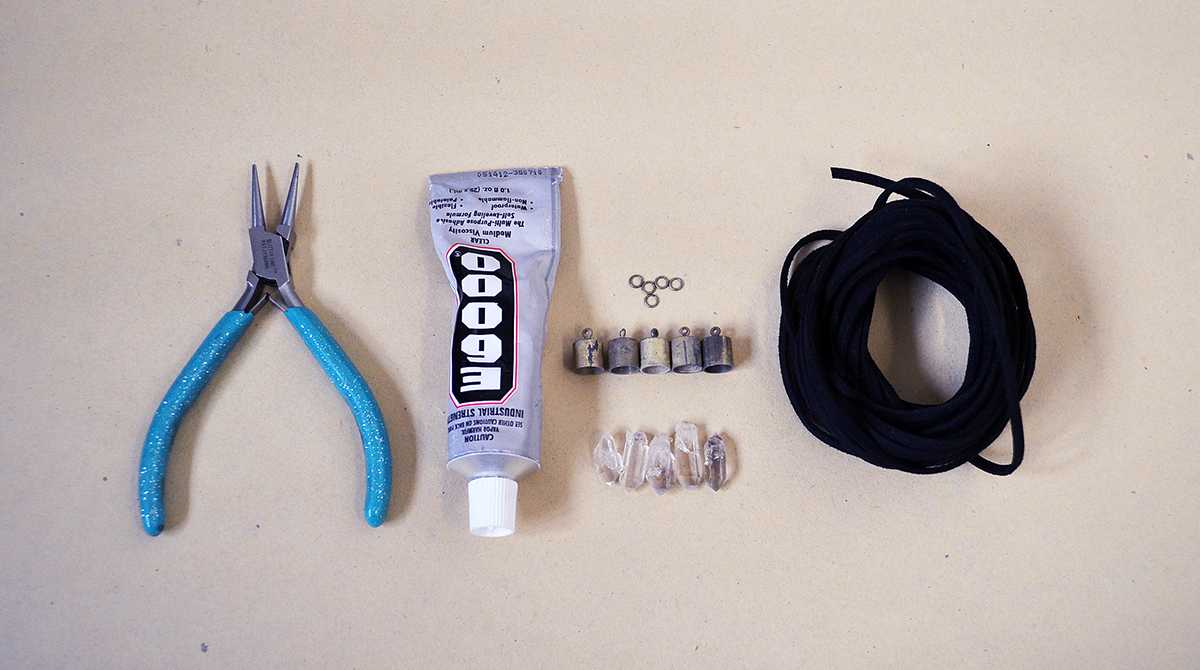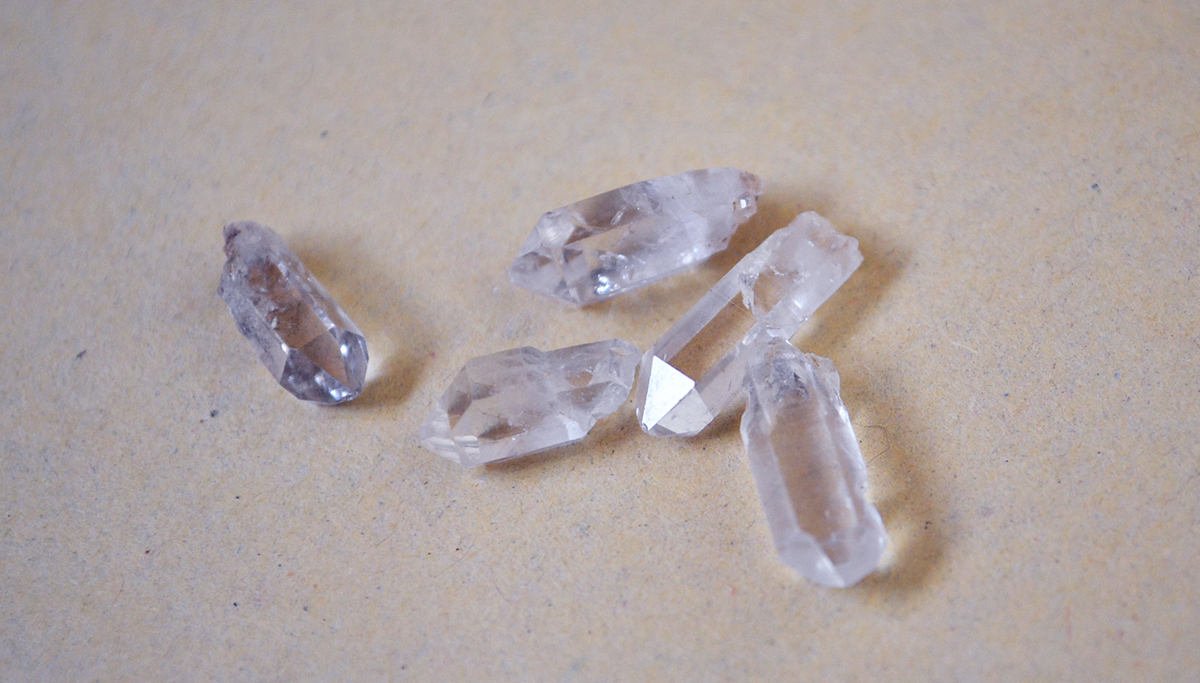 Pick a few nice-looking crystals that fit inside of your cord caps.
Carefully glue each one into a cord cap.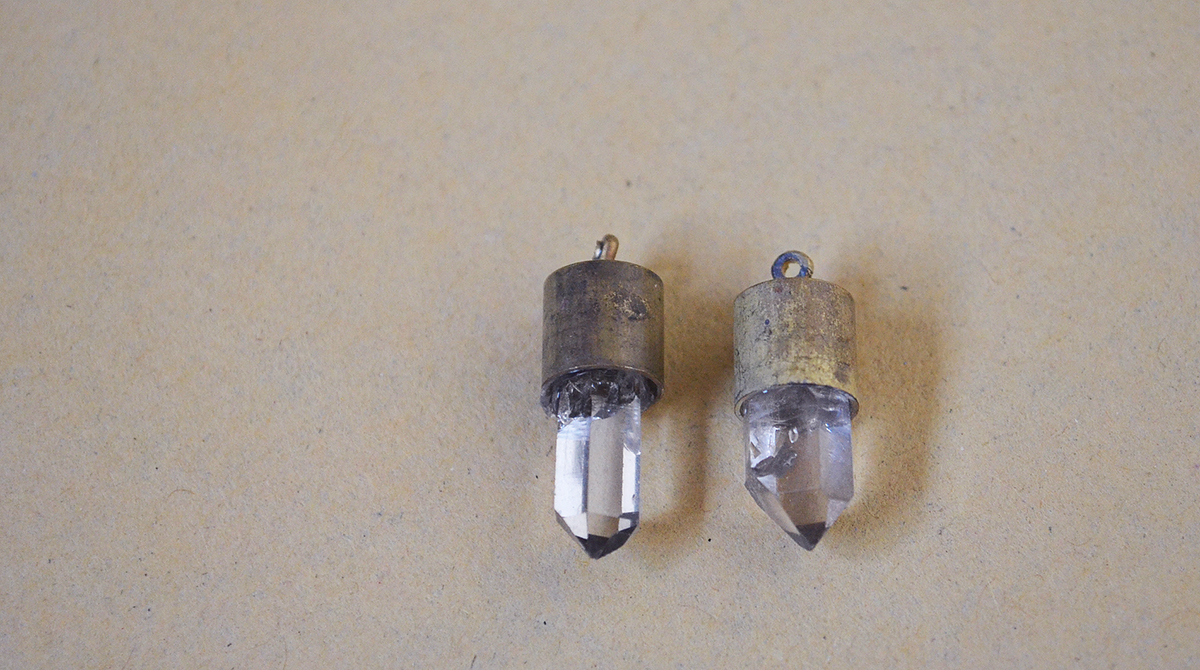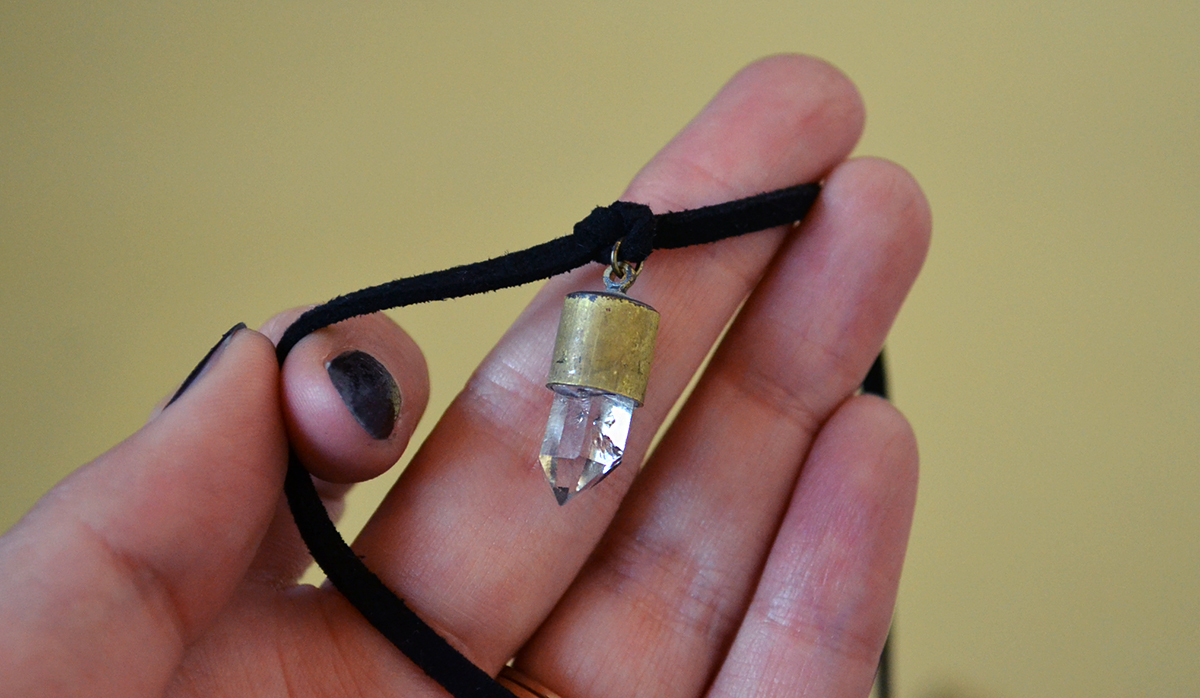 When your glue has dried, attach your jump rings and string your baubles onto your cord.
Tie a little knot around each jump ring to keep everything in place.
That's it! So easy and quick. Wear it as a necklace or a bracelet. Try using different color crystals and make sure you make extras for your friends!