Things you need for this DIY:
✝ rubber tubing (from the hardware store)
✝ cord caps that fit on the end of the tubing
✝ glue
✝ sparkly filler (I used copper leaf and silver beads)
Total time:
30 mins
I changed my hair a bit...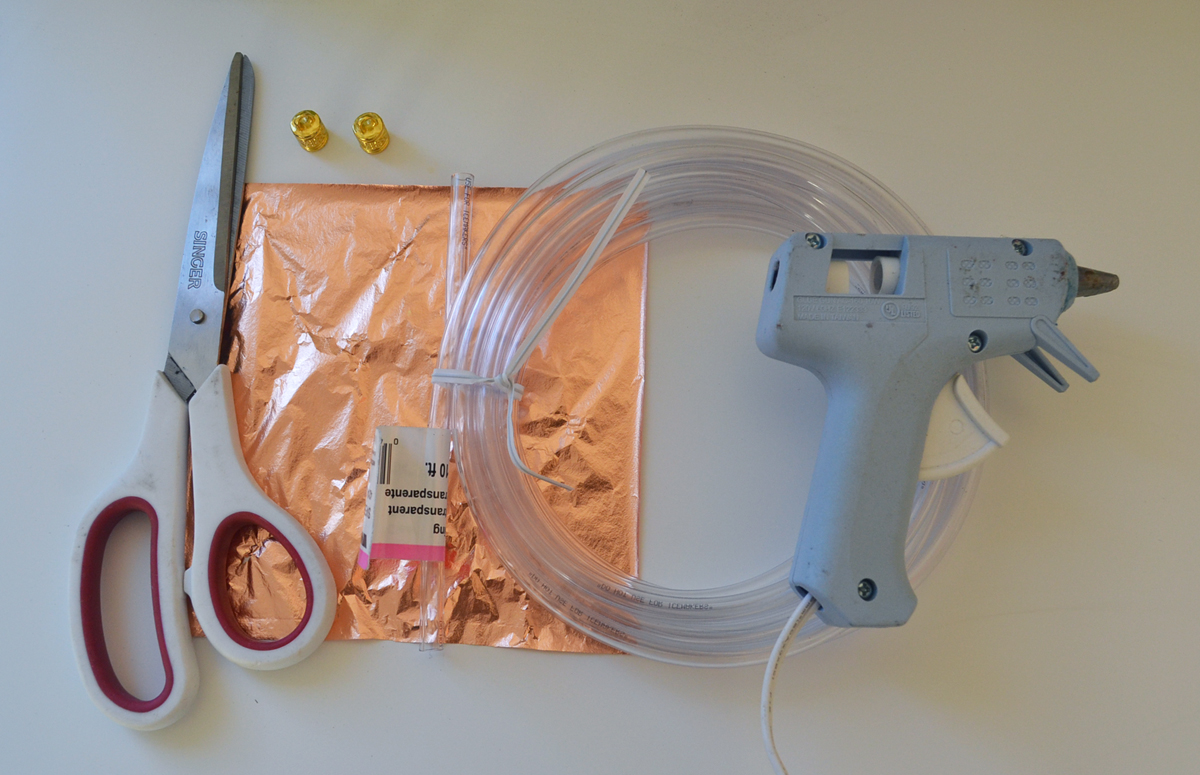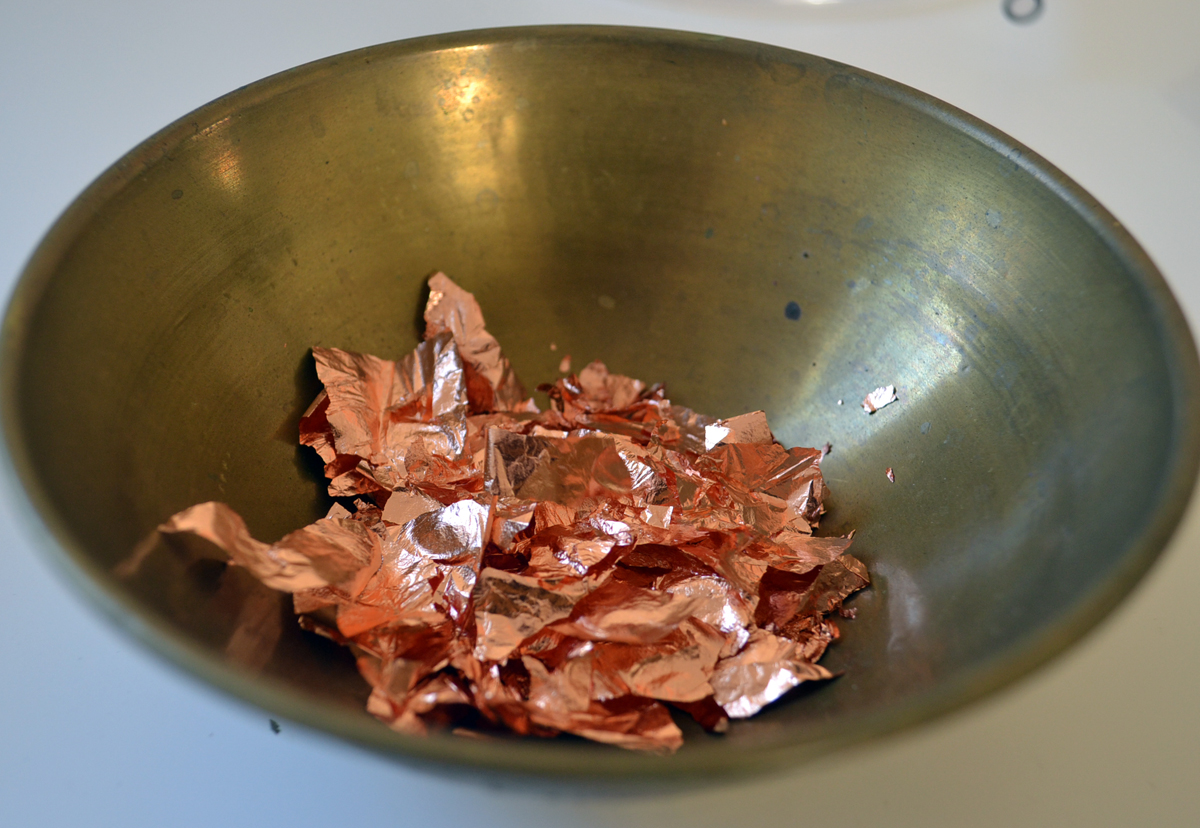 I started by tearing my copper leaf into tiny pieces.
Cut the tubing to your desired length. Glue one of your cord caps to the end of your tube so your filler doesn't fall out.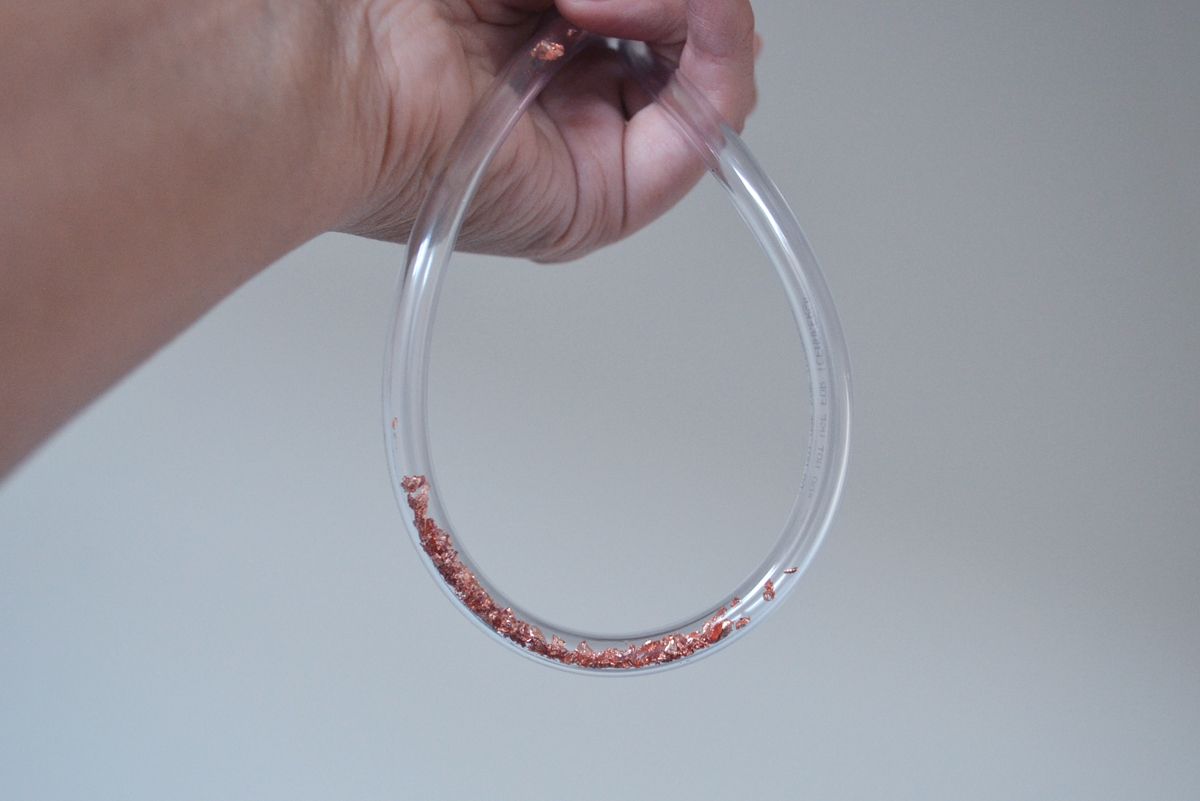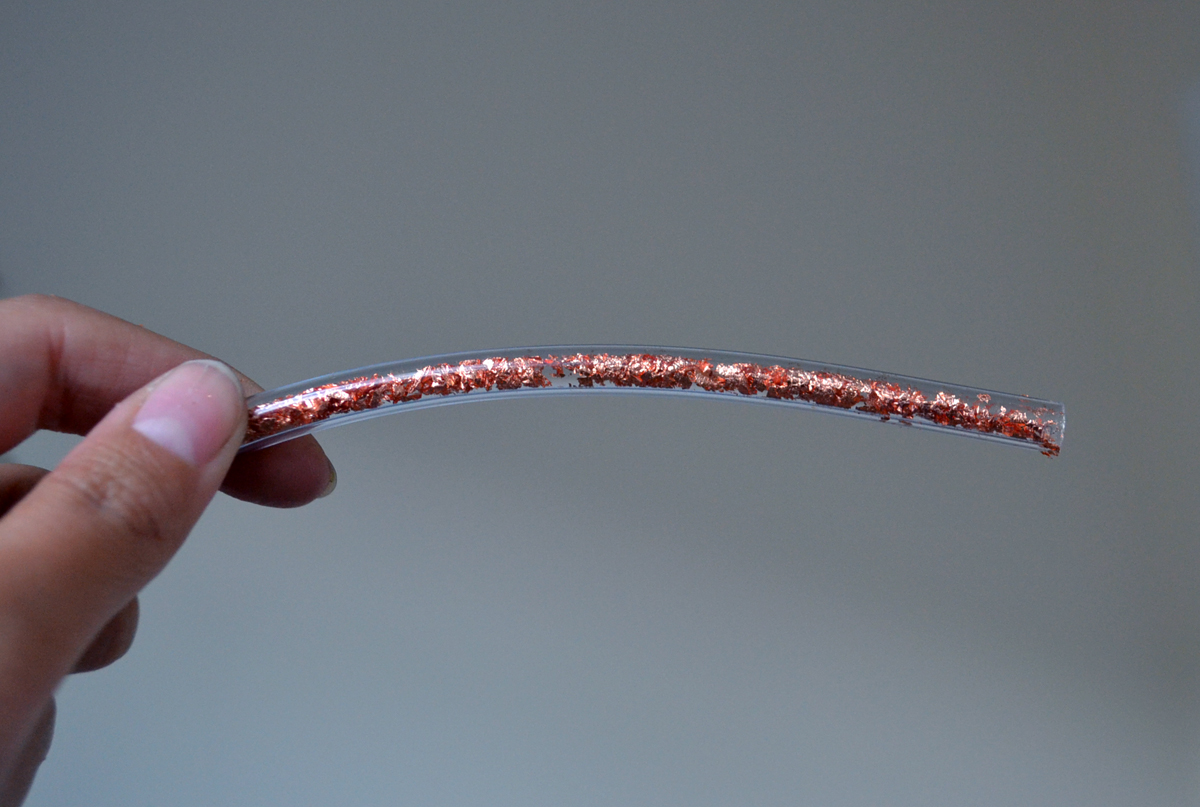 When your tube is filled, glue on your second cord cap and attach a clasp. That's it!